IFDPA Disney Performing Arts® Pre-Parade
Ever dreamed of being part of Disney's Parade programme? Want to join dancers from all over the world in a specially choreographed pre-parade through the Disneyland Park? Then IFDPA is the event for you. Every IFDPA group is given the option to take part in our amazing pre-parade. Dance the legendary parade route just before the world renowned main parade! Friends and relatives have your tissues ready, you'll witness something very emotional! We will have camera crews on hand to document your dancers and provide you with a fully edited parade video! Subject to restrictions, conditions and a successful Disney Performing Arts audition.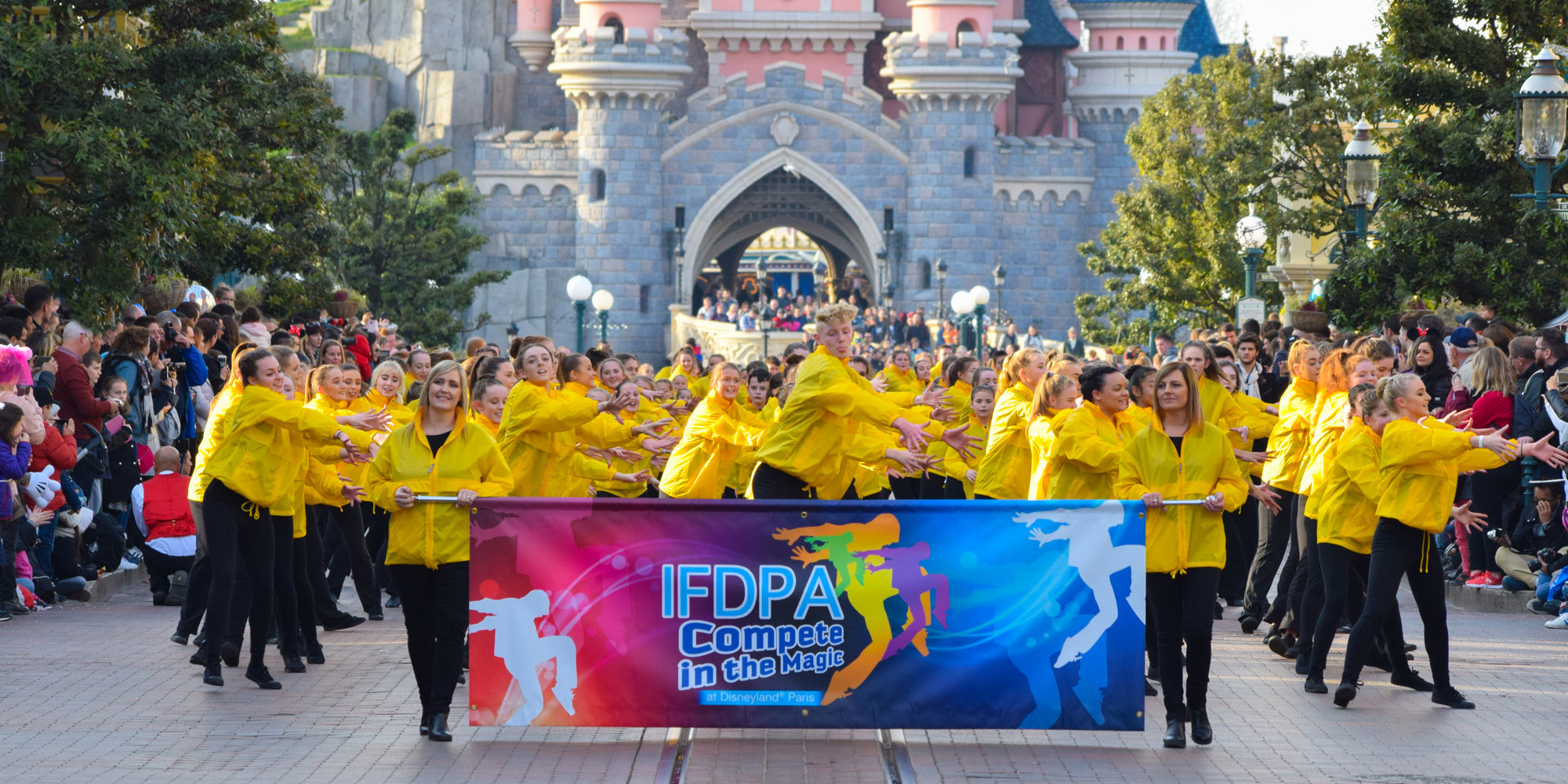 In the culmination of the weekend events, all groups will be invited to apply to take part in the Disney Performing Arts® Pre-Parade before thousands of people along Main Street, USA in the Disneyland® Park. The routine will be specially prepared by Disney® Choreographers bringing you all together for a final magical experience.
In order for groups to participate in the Pre-Parade, your group will need to submit an advance audition recording to Disney to show they have mastered the pre-parade choreography. The parade choreography will be sent to you by Take Us 2 The Magic so that that you can learn it in advance. If you are accepted, your group will be required to take part in a special pre-parade rehearsal during the IFDPA weekend. The rehearsal with other participants is the perfect place to perfect the choreography provided to you in advance. The Pre-Parade is typically held late afternoon on the Sunday, therefore for any Sunday departures, we would recommend that you do not arrange any departure from Disneyland Paris until at least 7pm.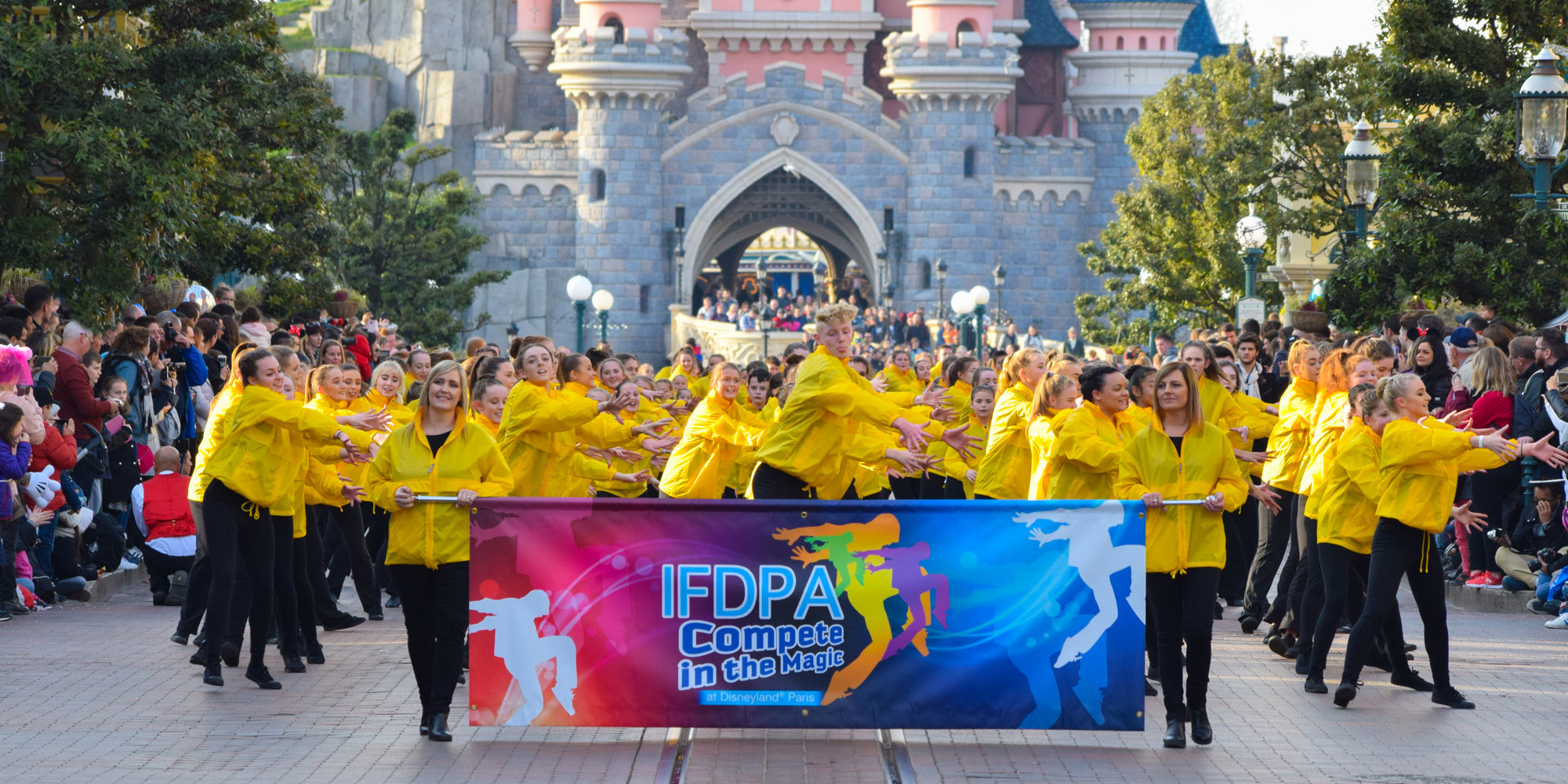 Please Note: Disney Performing Arts® Pre-Parade performance is subject to audition with Disneyland® Paris and all Disney® conditions and attendance at Disney pre-parade rehearsal. The minimum age for participation in the Pre-Parade is eight years old with a minimum group size of 10. Disneyland® Paris reserves the right to withdraw the Pre-Parade at any time without notice.